Our Wholesale Program
Our experienced team of specialists will help you reach your wholesale coffee goals as we design a wholesale program together. For more information, please either complete this wholesale inquiry form or call us at (877) 537-3642.
---
You Can Also Order Wholesale on Faire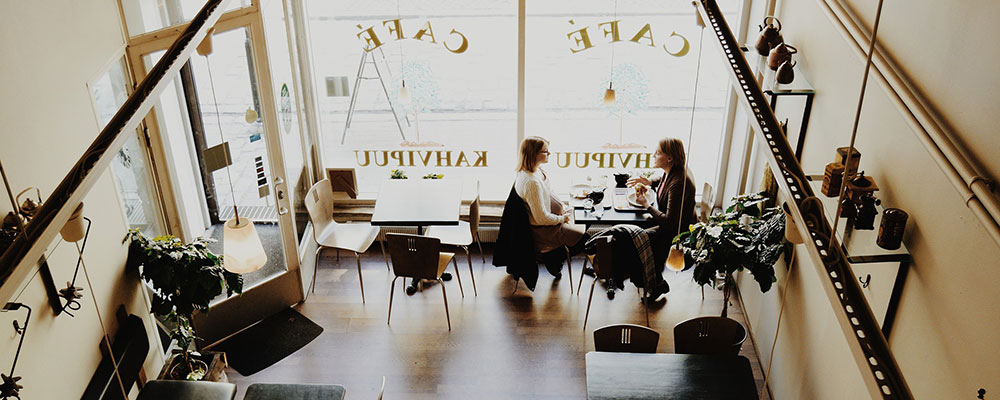 Cafés & Restaurants
Are you considering opening a café or restaurant or making a change to improve the quality of the fresh brewed coffee and espresso drinks that you serve? Jeremiah's Pick Coffee wholesale food & beverage coffee program features gourmet coffees, both conventional and organic, competitive pricing, training and our experienced food service staff. Our wholesale food service program is featured at cafes and restaurants throughout the country.

Coffee
A wide variety of coffees, all of which are 100% Arabica and artisan roasted. Many of our gourmet coffees are unique and all are roasted carefully to bring out their character.
Competitive Pricing
One-stop shopping including cups, syrups, espresso accessories, sugar and sweeteners.
Training
Depending upon location, training can be held on site and includes manuals and all of the recipes that you need to make great espresso drinks.
Equipment and Service Policies
We supply equipment depending upon location and volumes and assist you with sourcing the right equipment for your restaurant or café. Call us to learn more about these options.
Shipping
Coffee is delivered by Federal Express with no extra charge on orders over $300.00.
Excellent customer service.
Same day shipping on orders placed before 12:00 Noon, Pacific Time.

Specialty Food Stores
Jeremiah's Pick Coffee has been a staple of the Northern California Specialty Food Store industry for over 25 years. Jeremiah's Pick Coffee is dedicated to providing successful programs to Specialty and Natural Grocers; the businesses we serve. We custom build beautiful cabinetry to house our coffee program. Then we support our products with effective signage, in-store tasting both active and passive, regular promotions and innovative cross merchandising concepts. Ask about our Hot Coffee Program for grocery stores, simple and effective and best of all, a full time tasting for our coffees and your customers.
Right Roast. Right Taste.
What sets our gourmet coffees apart? A simple concept: "Right Roast. Right Taste". It all starts with the finest green coffee beans. These are carefully selected by our procurement experts, led by Debbie Ahmadi, then each batch is hand-roasted and married carefully to the right color profile to highlight the nuances of each coffee's origin and varying character. The design of our whole drum roaster insures that no flame ever contacts the beans during roasting, creating consistent and superior flavor profiles. And the result? Coffee that is always delicious and never bitter.
Responsible Farming
Are your customers concerned about where their coffee comes from? We work with the socially and environmentally responsible family farms and cooperatives and visit them regularly. By establishing long-term relationships for the supply of exceptional green beans at the prices that support investments in land and people, we ensure quality, consistency and integrity.
Wholesale Coffee Program
We act as your wholesale gourmet coffee category manager, making sure that your coffee program is always first class and cutting edge. Please call us at (877)-537-3642 or complete a wholesale inquiry form so that we can learn more about your store, your goals and build a great wholesale coffee program for you and your customers.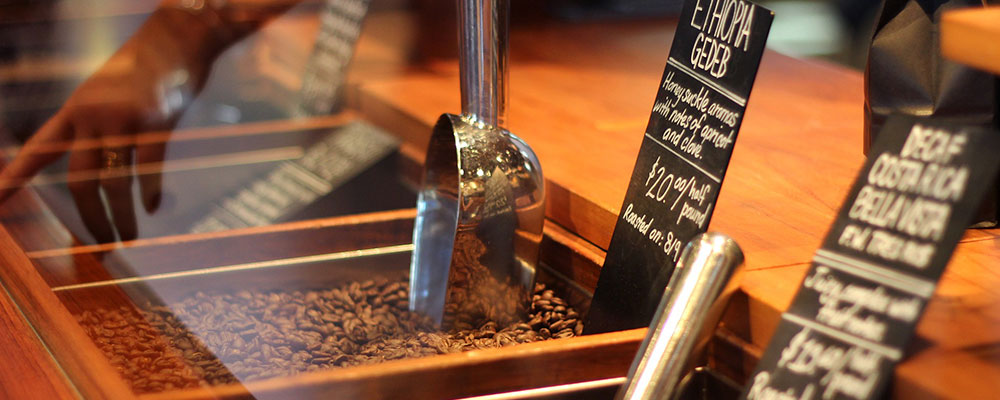 Gift Baskets
If you have a gift basket business and are looking for something to really jazz it up, look no further. Our gourmet coffees and products indulge all of your senses, making the perfect gift basket items.
We are proud and excited to share with you some of our most visually exciting and taste bud tantalizing coffees, perfect and essential to any fabulous gift basket. Coffee is the perfect addition to many different gift basket themes.
At Jeremiah's Pick Coffee, we offer a variety of coffees, both colorful and unique that could be exactly what you've been searching for. These gourmet treats are not only delicious, but aesthetically make for a lavish and exciting gift.
Our coffees come in the perfect size to be nuzzled into a basket. We carry 10 oz and some 16 oz bags for any deluxe gift basket. As you will see Jeremiah's Pick Coffee is a perfect fit for your booming gift basket business.
Fundraising Programs
Coffee is an ideal product to help your organization raise the money it needs. We have carefully selected an assortment of coffees that are ideal for supporting your fundraising efforts. These artisan roasted coffees are packaged in up to full pound bags and vacuum sealed to assure freshness. With a shelf life of six months and a price that allows for a profitable return and a reasonable sell price; these coffees are sure to be a winner.
For larger projects you might consider offering private label coffees.
To learn more about Jeremiah's Pick Coffee's fundraising program, please fill out a wholesale inquiry or call us toll-free at (877) 537-3642.
Headquarters
Jeremiah's Pick Coffee Roasting Co.
1495 Evans Avenue
San Francisco, CA 94124
Office Hours
Monday – Friday
9:00 am - 5:00 pm
Phone
Toll Free: (877) 537-3642
Phone Number: (415) 206-9900
Fax Number: (415) 206-9542
Jeremiah's Pick Coffee Co. welcomes your comments, suggestions, and questions. If you need to get in touch with us, you can contact us by phone, fax, email or old-fashioned mail.